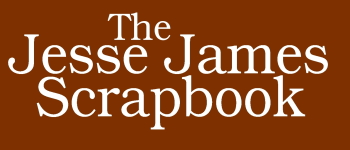 Bruce Arrington Review
The Jesse James Scrapbook: Tales of Life on the Border by George Jansen is a historical fiction narrative of the life of Jesse James, his brother Frank, the Younger brothers, and many other people who rubbed elbows with the outlaw gang. It is written as a narrative from the viewpoint of those who interacted in some way with the legendary characters, as if they had been interviewed at one time or another. The story begins when the James brothers were young, continues through their Civil War days, their outlaw days, and for years afterward.
This book is written in such a way that I felt like I was thrown into the chaos of war. I learned about border skirmishes, how things were never cut and dried, and it truly reflected the character of men when war is being waged. The South was left in ruins--yes, that I learned in my history days of yore--but this story really brought it to life. I could taste the dirt, feel the heat and smell the sweat, so to speak. If that wasn't enough, this book follows the raw cruelty of two brothers who came out of the war much worse for wear. It helps me understand a little more how these outlaws came to be as cruel as they were, with little regard for human life. If a teacher is looking to find a book that engages the reader, I can't think of a book more suited than this one. The Jesse James Scrapbook: Tales of Life on the Border by George Jansen comes highly recommended for readers who enjoy historical fiction and tales of the Old West.
Bruce Arrington reviewed for Readers' Vavorites