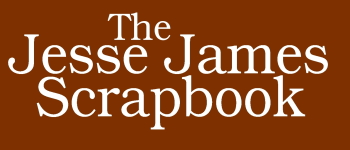 Laura Santina Review
Exciting, Imaginative Probe of the Myth of Jesse James
February 15, 2006 on Amazon
This superbly crafted story is the kaleidoscopic exploration of a man, a myth and the rich, entrenched culture of the old South before and during the Civil War and afterwards, when the South revolted against being stripped of money, dignity and slaves, and produced the white Southern bandit: Jesse James, and his like.
Constructed in short, fictional, first person accounts from people who knew Jesse or knew of Jesse at various times in his life, newspaper articles and letters, each chapter reveals another clue to the identity of the mysterious, mythological Southern hero, Jesse James. The author has a superb feeling for the rhythm and nuance of language, which gives each of his characters, regardless of age, sex, character or region of origin, a genuine voice.
The gifted George Jansen carefully and meticulously probes the life of Jesse James' life and the culture that produced such a violent and cruel hero, but, like a poem rather than a treatise, leaves the reader with an impression, a richly textured thumbprint on the legendary myth itself. A must read!
Laura Santina is a freelance writer and chair of Berkeley/East Bay branch of WILPF. Her articles have been published in Z Magazine, CommonDreams.org, Counterpunch and The Awakened Woman.